Happy Release Day to Stylo Fantome and her new book THE BAD ONES! Enter the giveaway for a chance to win a $50 Amazon Gift Card too - good luck! #ConnedIntoBeingBad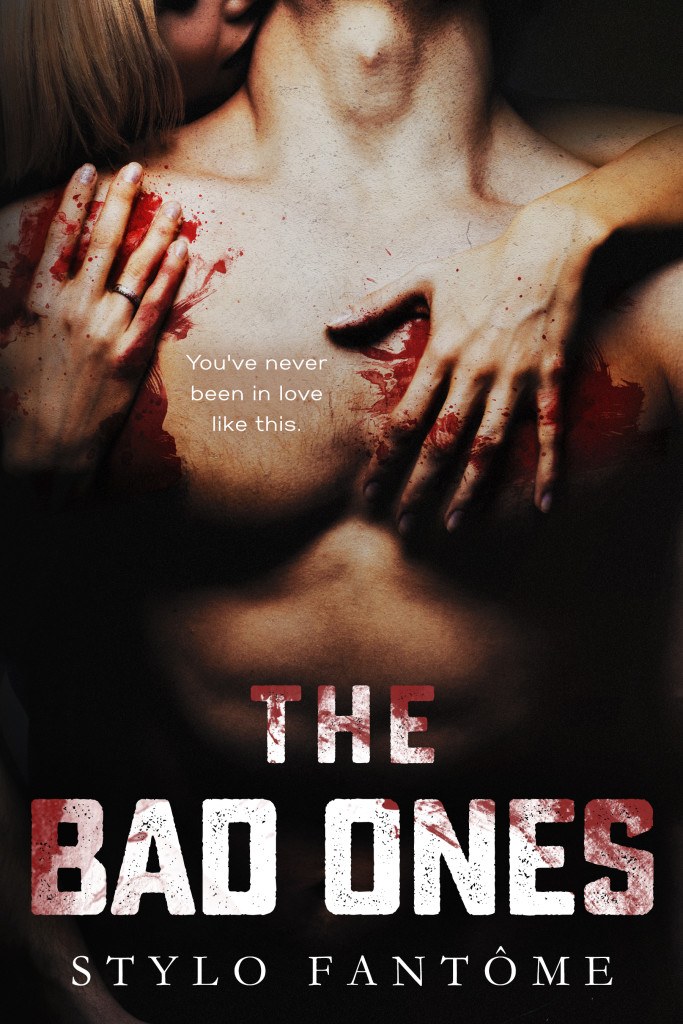 Blurb:



Love isn't always bright and shiny.



Sometimes, it's dirty and wrong, buried six feet deep in a secret place where only wild things dare to go. Hidden behind a big black curtain that covers things no one should ever see.

Sometimes it happens between two people who should never be allowed to come together. One who is a match, and the other who just happens to be gasoline.

One strike is all it takes to burn the whole world down, and that's exactly what they plan on doing.
Even if it kills them.

Warning: this book contains graphic sex, extremely brutal violence, bad language, and people repeatedly and knowingly breaking the law.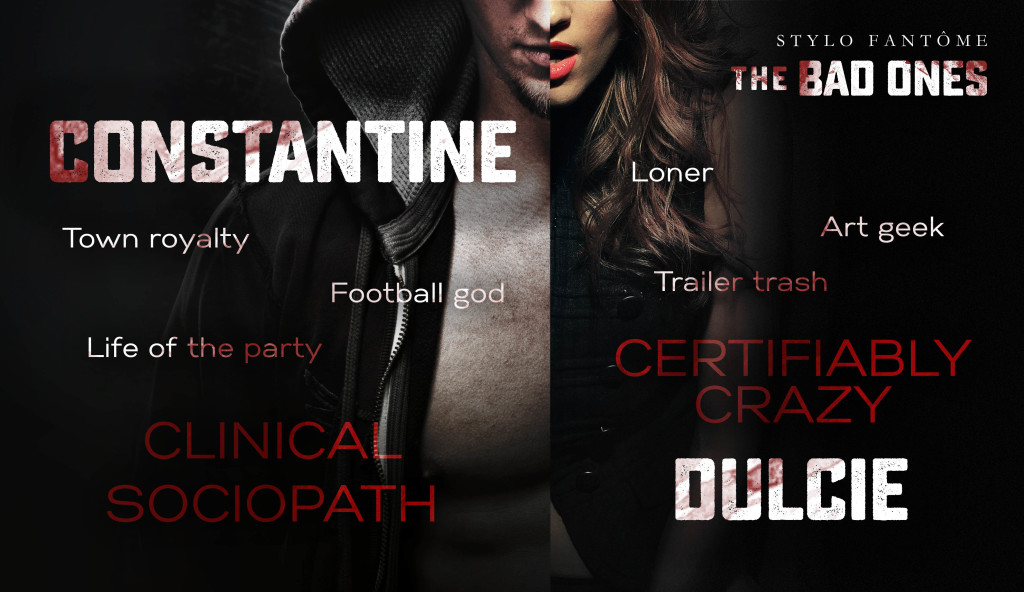 My Thoughts:
I've read a lot of messed up books. In fact, they are my favourite kind of books. I've also read ALL of Stylo Fantomes books, and I've loved them all. Now combine both these things and you'll get The Bad Ones, a book that I could not put down for one second and a book that messed with my head from the first page.
I had no idea what to expect when I opened this book. The blurb is very vague, and while it hints at two people with secrets, it came nowhere near what I found between the pages of The Bad Ones. Because not knowing a lot about what this book really is about made it a very good experience for me, I'm not going to give a brief summary of it like I usually do in reviews. What I can tell you is this book is not for the faint hearted. This book is not for people who want a traditional boy met girl, girl and boy fall in love, and girl and boy got married and lived happily ever after kind of book. The Bad Ones is not that. Nowhere near it. I don't think this book could've had a better name than The Bad Ones because it describes what the characters really are like perfectly. Con and Dolcie are the villans in every book, the ones the hero and heroine are trying to outrun and to get away from to live their happily ever after. They are the stuff of nightmares and I loved them. That fact messed with me like nothing else before. We're not supposed to like people like that. We're supposed to hate them and curse them and wish for them to get what they deserve. We're not supposed to cheer them on. We're not supposed to get scared for them. We're not supposed to try and come up with f*cked up scenarios to cover their tracks. But I did and it drove me crazy because it made me feel guilty. This book is an absolute mind-fuck that had my heart racing, my blood pumping and my mind going crazy.
For a few days after I read this book I was convinced I was turning into a serial killer because of the thoughts running through my mind. The Bad Ones is one of the best books I've read in a while, and I want to give it a reread except I'm actually pretty scared of it and the feelings it evokes in me. But it's worth a read even if it makes you wanna cry and go crazy and do some bad things. It's an addictive, sexy nightmare that you do not want to miss.
Rating:
Excerpt:
Playlist:
About the Author:
Crazy woman living in an undisclosed location in Alaska (where the need for a creative mind is a necessity!), I have been writing since ..., forever? Yeah, that sounds about right. I have been told that I remind people of Lucille Ball - I also see shades of Jennifer Saunders, and Denis Leary. So basically, I laugh a lot, I'm clumsy a lot, and I say the F-word A LOT.

I like dogs more than I like most people, and I don't trust anyone who doesn't drink. No, I do not live in an igloo, and no, the sun does not set for six months out of the year, there's your Alaska lesson for the day. I have mermaid hair - both a curse and a blessing - and most of the time I talk so fast, even I can't understand me.

Yeah. I think that about sums me up.
Facebook | Twitter | Goodreads | Amazon Author Page | Instagram


Giveaway: